Head of School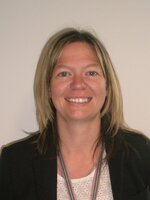 Yvonne Skillern
My name is Yvonne Skillern and I am pleased to introduce myself as Head of School for Highfield Littleport a local area special school. I enjoy working with the Executive Head to create an outstanding educational provision for our learners, meeting each of their individual needs. I am passionate at ensuring students fulfil their potential. Highfield Littleport and Highfield Ely work collaboratively to ensure we prepare students for their next step in education and learning whatever their needs and abilities.
Welcome to the Highfield Littleport Academy website.
This website has been designed to give you a clear view of our school and give you an idea of what makes us special! Highfield Littleport Academy is one of two special schools who are within the Active Learning Trust. Please see our trust page for more information.
If you have any questions or queries please do contact our School Business Manager, Emma Brooke on 01353 223301 and we will be happy to help.
The information on the web site is not exhaustive and families looking for a place at the Academy are warmly welcomed to come and visit. Please contact the school office for details of our next group tour. An individual tour can also be arranged. Read More
Latest News
Preparation for adulthood with so many skills learnt - food preparation, planning, budgeting, communication, independence, working with others, shopping...and lots more!
Practicing skills for adult life in the community.
A feature on the great work at Highfield Littleport