Local Governing Body 2023 and their Roles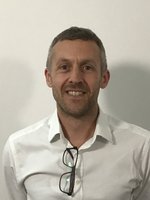 Simon Bainbridge – Executive Headteacher, Director for SEND and Inclusion – HEA 1st September 2011
Simon began his teaching career in 1997 in a National Autistic Society School. In 2006 he gained a deputy headship at a new build area special school in Cambs. In 2011 he moved as Headteacher to Highfield Ely before it joined the Active Learning Trust in 2016, and was given the opportunity to play a lead part in the development of another new build area special school, Highfield Littleport. In 2018 we opened LINC 19-25, the first provision of its type in the Eastern region. Simon now enjoys providing support for schools in developing their provision for learners with SEND, and remains committed to providing the learners in the Trust with SEND with the best possible outcomes. He is also Director for SEND and Inclusion within the Active Learning Trust.
Adam Daw - Appointed ex-officio by virtue of office as Headteacher/Principal at Highfield Ely from 1 December 2020
Adam undertook his role as Head of School at Highfield Ely in September 2017 having previously led the SEND 6th Form provision at Cottenham Village College for several years. Adam is passionate about getting the best possible outcomes for all students, whatever their starting point. In his spare time he is the busy father of four teenagers and tries to balance a love of cooking with keeping fit.
Yvonne Skillern - Ex-officio by virtue of office as Headteacher/Principal at Highfield Littleport from 1 December 2020
Yvonne has been Head of School at Highfield Littleport since it opened in September 2017. She was involved in the early planning stages of the build to create a bespoke learning provision. Her previous roles include being Department Leader for EYFS & KS1 at Highfield Ely, a mainstream SENCo and EYFS & KS1 teacher. In her spare time she enjoys spending time with her husband and daughter, walking the dog and reading. Yvonne is passionate about providing a nurturing, individualised approach for learners to achieve their full potential
Lorna Robinson (Chair) - Appointed by GB/board from 16th May 2022 to 16th May 2026
LINK role – Pupil Premium, Careers and Pay Committee
Lorna lives in Ely and has two children at a local school. She has worked in central and regional government for over 16 years, mostly in education related areas. Currently she works on careers policy and employer engagement with schools and strongly believes that every young person should be aware of the opportunities available to them and the information and support to help them go as far as their talents can take them. In her spare time Lorna likes starting (but not always finishing!) craft projects, days out with the kids, a good book and a nice cup of tea.
Gemma Evans (Clerk) – Appointed by GB/board from 13th Sept 2021
Gemma lives in Littleport, and is originally from London. She has worked in administration and customer service for over 20 years in a variety of different industries. Inspired by people around her to try to make a difference in her work and young people's lives, she was employed by Highfield Ely Academy as Student administrator and EHCP co-ordinator. Wanting to further expand her role and how it can make a difference, she took on the role of clerk to the Board of Governors and is her first role in this capacity. In her spare time she clears up after her 2 teenage sons (!) and like to paint and draw.
Amanda Rigler - Appointed by GB/board from 16th May 2022 to 16th May 2026
LINK Role – Quality of Education - Green and Blue Pathways and LINC
Amanda lives in Ely and joined the Governing Body at Highfield to support this ambitious school, to offer the very best opportunities for the young people they work with. Amanda has a background in visual arts and cultural education. She currently works for the Arts Council England, leading on their flagship schools programme, Artsmark Award.
Victoria Leeks - Appointed by GB/board from 28th June 2021 to 27th June 2025
LINK Role – Quality of Education - Green and Blue Pathways and LINC
Victoria's son is a pupil at Highfield Ely. She is passionate that children with SEND are provided every opportunity available to them to help them reach their full potential. Victoria also has a young daughter, so is a busy mum of two. She enjoys long walks with her dog, family time and catching up with friends.
Madeleine Albert - Appointed by GB/board from 29th September 2020 to 28th September 2024
Madeleine lives in Littleport and is an ordained Church of England minister. Before ordination, she worked with children and young people and is passionate about seeing children flourish. In her spare time, she likes spending time with her dog and various poultry, running very slowly and swimming (also slowly!)
Vicky Berry - Appointed by GB/board from 28th June 2021 to 27th June 2025
Vicky's eldest child is a learner at Highfield Littleport. Having worked for reproductive health and education charities for ten years, she re-trained as a teacher, and became a SENDCo 6 years ago. Vicky's personal and professional experience of children with special educational needs has made her a passionate advocate for their right to a high quality, aspirational education designed to meet both academic as well as social and emotional needs.
Jane Horn - Appointed by GB/board from 1st February 2022 to 1st February 2026
I have been in teaching for 20 years and been the Headteacher of Cromwell for 6 years. We have recently expanded the provision to become and 'all-through' school, with an age range of 4-18. This is an exciting development and has allowed me to learn more about the needs of all children at all age ranges and how to maximise their potential, regardless of starting points.
Danny Mills - Non-voting staff representative
Danny started working at Highfield Ely many years ago as a temporary teacher and was quickly taken on full time. He became Assistant Head in 2021. Danny has a keen interest in supporting young people with difficult and dangerous behaviours and oversees everything related to behaviour at HEA as well as playing a key part in all aspects of the day-to-day running of the school.
Emma Brooke - Non-voting staff representative
Emma has worked within an administrative capacity at Highfield Littleport Academy since it first opened in September 2017 and she is currently training to become a Business Manager. Emma has two teenage boys, one with additional needs. She is passionate about all students reaching their full potential and having the support and resources in place to achieve this.
Highfield Governing Body Declaration of Interest
Governor Meeting Attendance
Local Governing Body Meeting Minutes