Students Express Gratitude to Football Star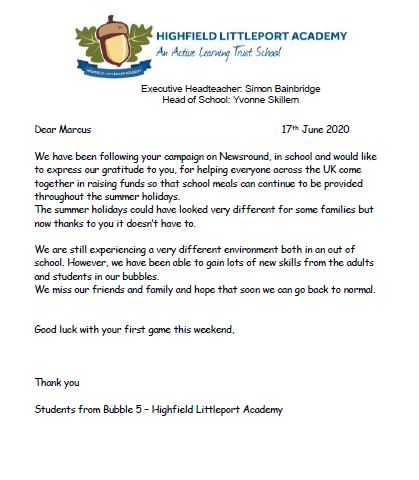 Students from Highfield Bubble 5 have written a letter to Marcus Rashford professional footballer to express their gratitude. He has been campaigning for an extension of the Free School Meal voucher scheme which was granted yesterday. Our students wanted to express their thanks so used their learning to do this. Pupils in bubble 5 wrote a letter to him to express thanks as well as practising writing for a purpose. Well done everyone.
I wonder if we will get a reply?!