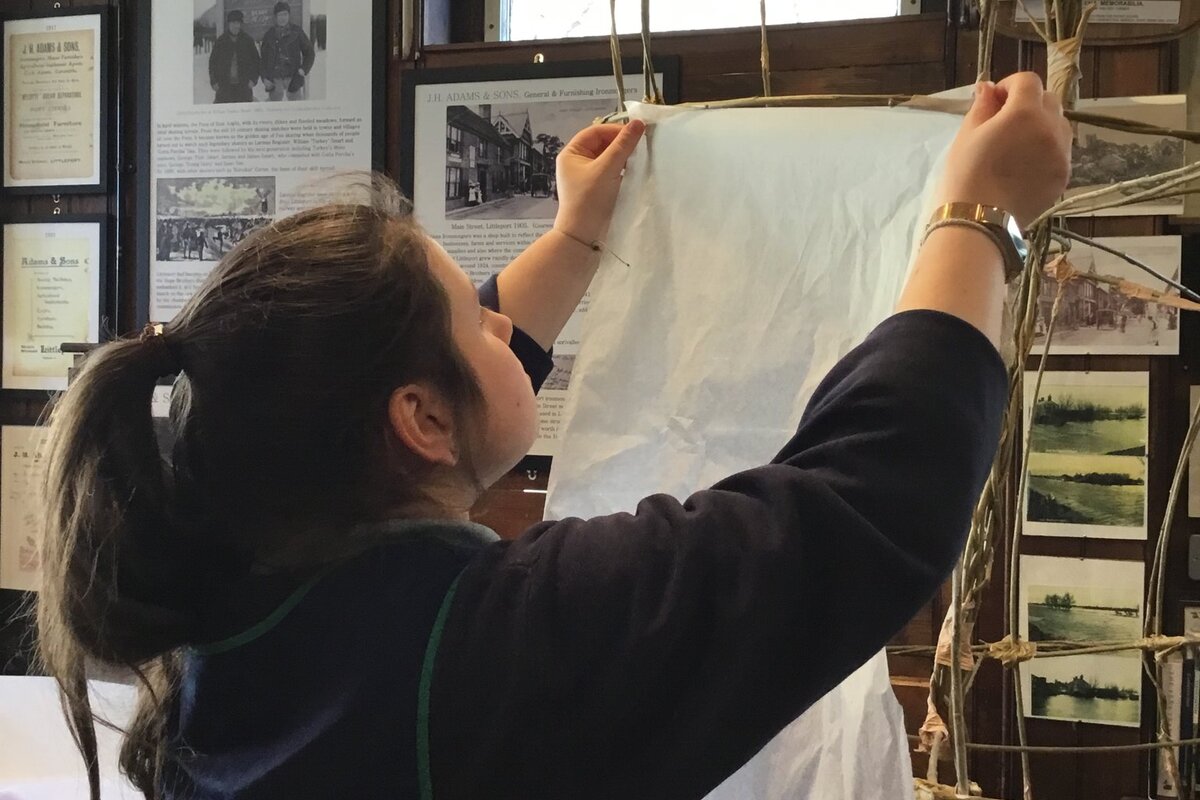 Students from Key Stage 3 have been developing their creative and social skills though some collaborative work with Adams Heritage Centre in Littleport. Firstly the students developed their local and historical knowledge by exploring the centre. They were able to learn about and handle lots of historical artefacts related to Littleport.
The students then moved on to work collaboratively with others to create a crown to contribute to the window display at the centre. There was a great deal of creative flair, team work, independence and resilience if things got tough. Not only was this a fantastic opportunity for our learners to apply our learning values but also to prepare them for adulthood by gaining an understanding of community dynamics and developing social skills.
The window display looks fantastic and is a great way to celebrate the King's coronation. Take a look at the photo galleries here to see more of the excellent work.

Previous