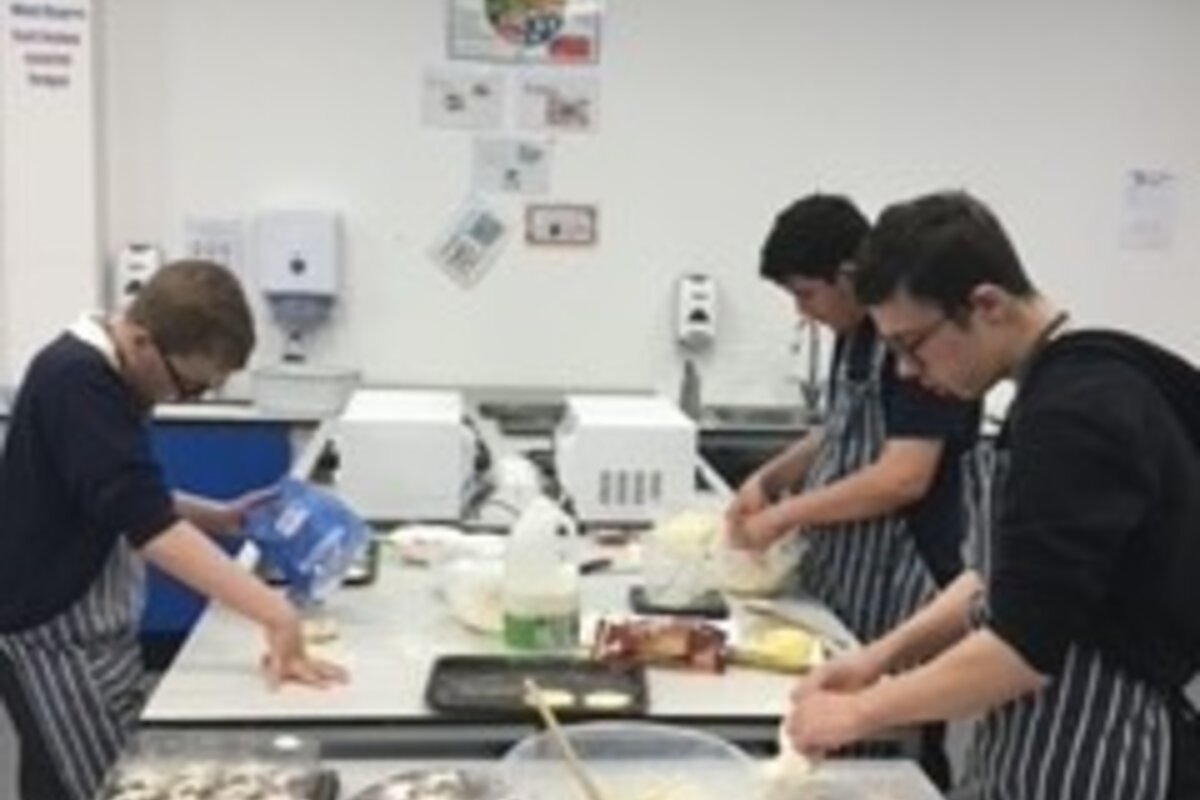 Every week our students take part in an enterprise project. They make staff meals and sell them (which are delicious by the way) and learn so many skills in the process.
Our learners research and plan healthy options and recipes and then cost out the ingredients to make sure preparation is affordable. This is meticulously planned by the students to ensure we get value for money. Once they have their list of ingredients and things to make then it is time for shopping! Our students visit the supermarket and buy the ingredients where they handle money, calculate change and practise using a supermarket.
Once all of the ingredients are purchased then it is time for the marketing. They create posters to promote the meals and organise booking by staff. The take up has been phenomenal. Then cooking begins...
The students demonstrate a meticulous attention to detail and are applying their food hygiene learning in this session. Once baked and prepared the meals are packaged and prepared ready for the staff.
So many skills for adulthood applied in just one activity. Why not come along and give the food a try? It is truly delicious.
Take a look in our photo gallery for photos of the students at work.

Previous